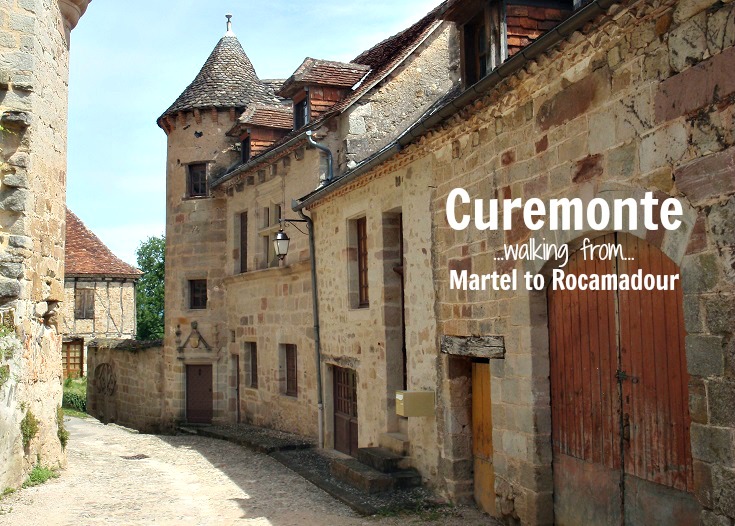 (Published January 2016, last updated June 2023) 
Until the middle of the fifteenth century, village life in this part of France was centred in nearby la Combe. But, by the time the Hundred Years War had ended in 1453, the village had been destroyed. All that remains today is the tiny chapel dedicated to Saint-Hilaire.
The villagers moved to the site of present-day Curemonte and settled around three châteaux built during the fourteenth and fifteenth centuries by generations of the Plas family.
Château de Saint-Hilaire, Château de Plas and Château de la Johannie are now privately owned and unfortunately, not open to the public, but their grandeur and the historic charm of the winding streets, have earned Curemonte its rightful classification as one of France's most beautiful villages.
The French novelist Colette found this area so enchanting that she spent several weeks here writing and mentions the village in one of her books—Journal à Rebours.
Let's take a look around and see why she loved it so!
FAST FACTS
Which long-distance walk in France visits Curemonte? Martel to Rocamadour
Curemonte is 43.2 kilometres (27 miles) from the starting point of Martel.
The village is one of nine of France's most beautiful villages which you will visit on this walk. The others are Martel, Turenne, Collonges-la-Rouge, Beaulieu-sur-Dordogne, Autoire, Loubressac, Carennac and Rocamadour.  
If you are following my suggested itinerary for this eight-day walk, you'll arrive in Curemonte at the end of the third day of walking. (Don't forget to visit the chapel Saint-Hilaire de la Combe a kilometre or so before you reach the village.)
If you prefer to set your own agenda, I share the steps I take to plan my itinerary on any long-distance walk (using the Chemin de Stevenson as a case study)
Tourist Office in Curemonte
There is no official Tourist Office in Curemonte but you'll find helpful staff at the mairie (council). Opening hours are listed on their website.
Accommodation in Curemonte 
Chambres d'Hôtes
Lou Pé Dé Gril (four rooms, 15 people)  
Ô Champs de l'Heure (three rooms, six people) 
How to book accommodation in French
Where to eat in Curemonte
You'll find a café and bakery (boulangerie) in the village where you can stop for lunch.
A local produce market is held on Wednesday evening from mid-June until mid-September.
Practical tips for long-distance walking—preparation, packing and avoiding blisters    
Purchase the 2023 edition of the Martel to Rocamadour (PDF) guidebook